Takeaway. Moroccan 
oil
 can moisturize your 
hair
 and scalp and 
protect
 your 
hair
 from everyday damage. By reducing breakage and split ends and keeping your scalp healthy, 
argan oil
 may help 
prevent hair loss
 for thicker, fuller 
hair
.
Argan oil has an anti-inflammatory trusted source and antioxidant properties that are good for the skin. This can help prevent or improve skin conditions, including those that can affect the scalp that can cause hair loss, like:
psoriasis (

causes the rapid buildup of skin cells. This buildup of cells causes scaling on the skin's surface.)

seborrheic dermatitis (

is a common skin disease that causes an itchy rash with flaky scales. It causes redness on light skin and light patches on darker skin.)
Little scientific research has been done on argan oil's antifungal properties, though it may help treat dandruff. Sometimes dandruff is caused by a yeast-like-fungus on your scalp.
This is a must-have product. Put it on after a shower and your hair are ready to rock
Details:

Containing Moroccan nut extract, it has been subjected to the world's advanced extraction technology to effectively resist dry, dehydrated and inelastic hair. It concentrates on repairing the damaged ends of the hair ends,instantly smoothing the hair .At the same time, it provides full nutrition for hair roots,making the hair stronger,lustrous,soft.Achieve the effect of preventing hair loss and promoting the growth of hair.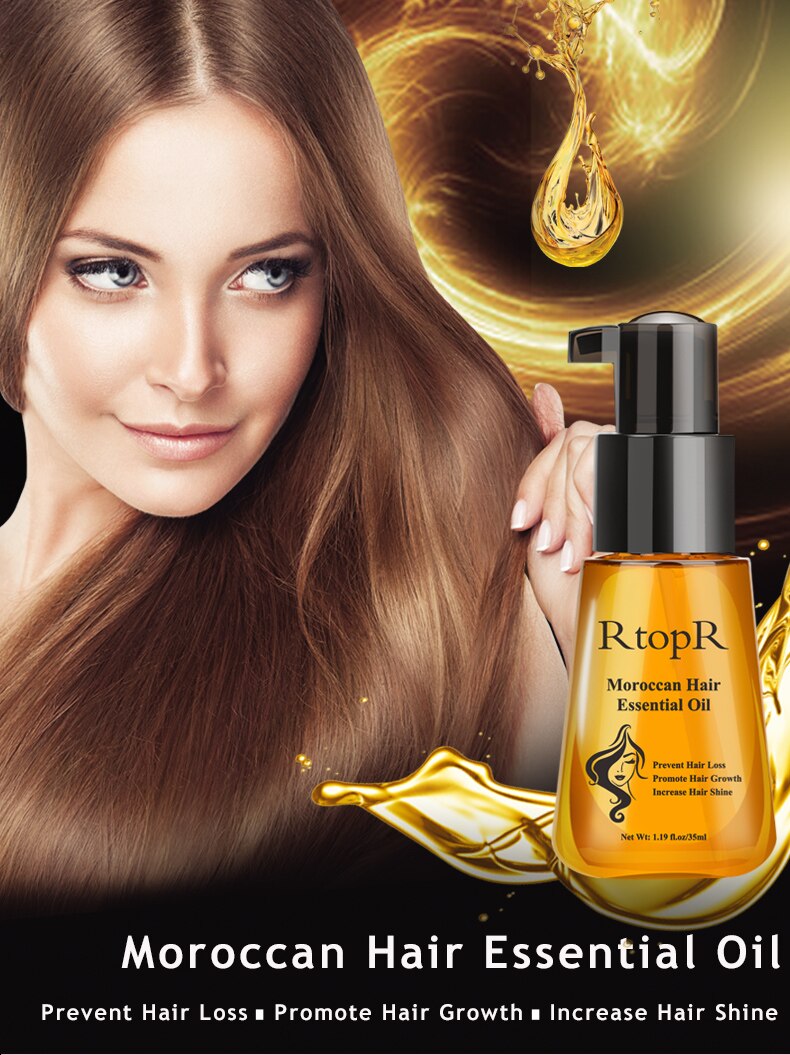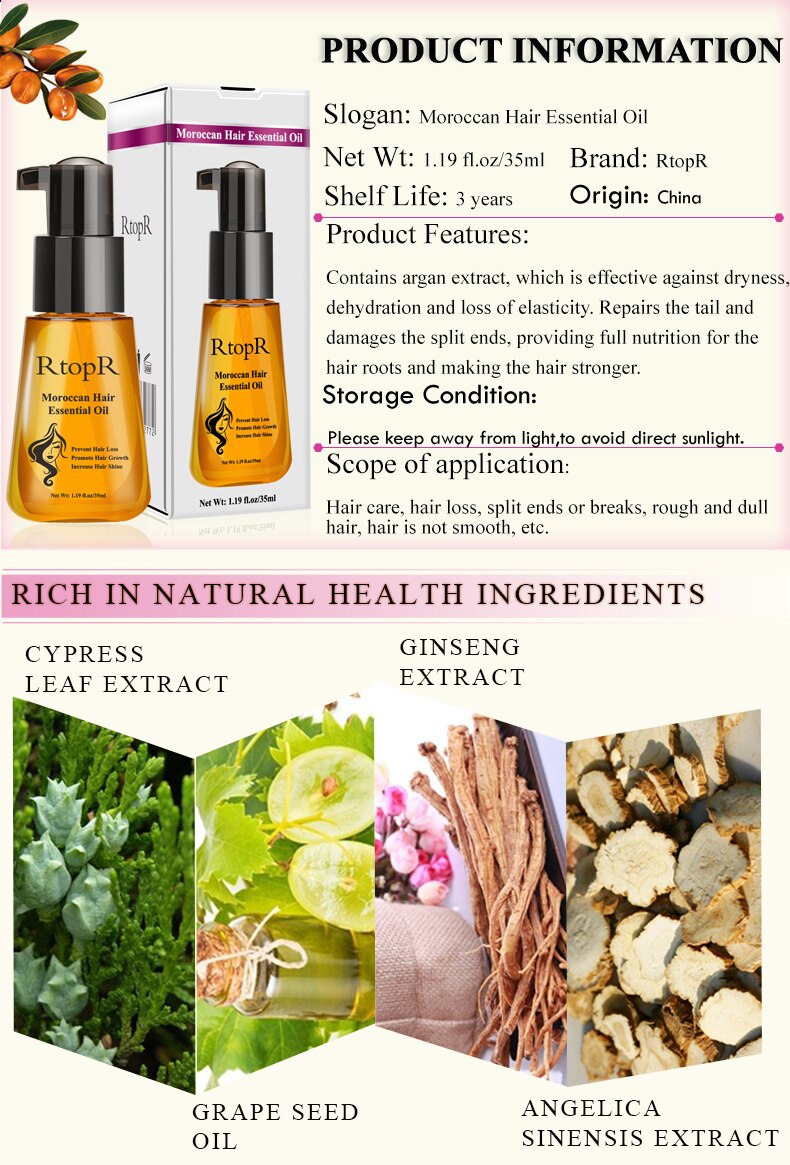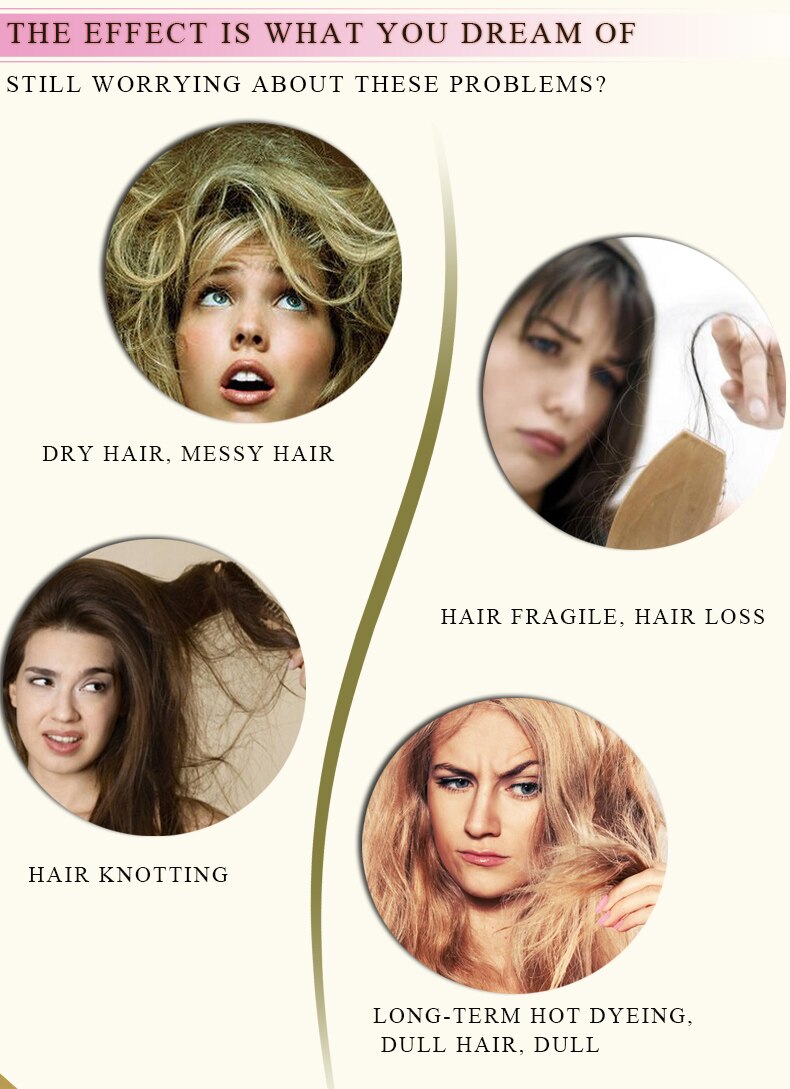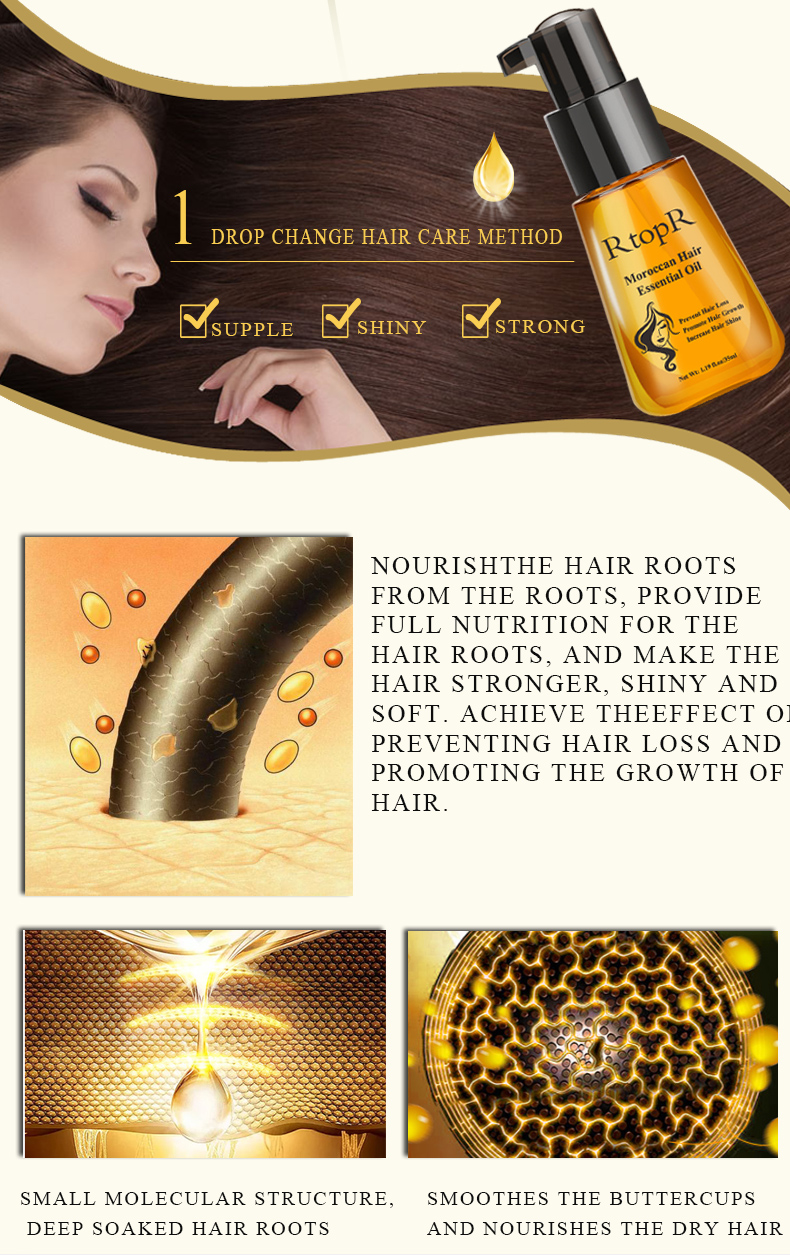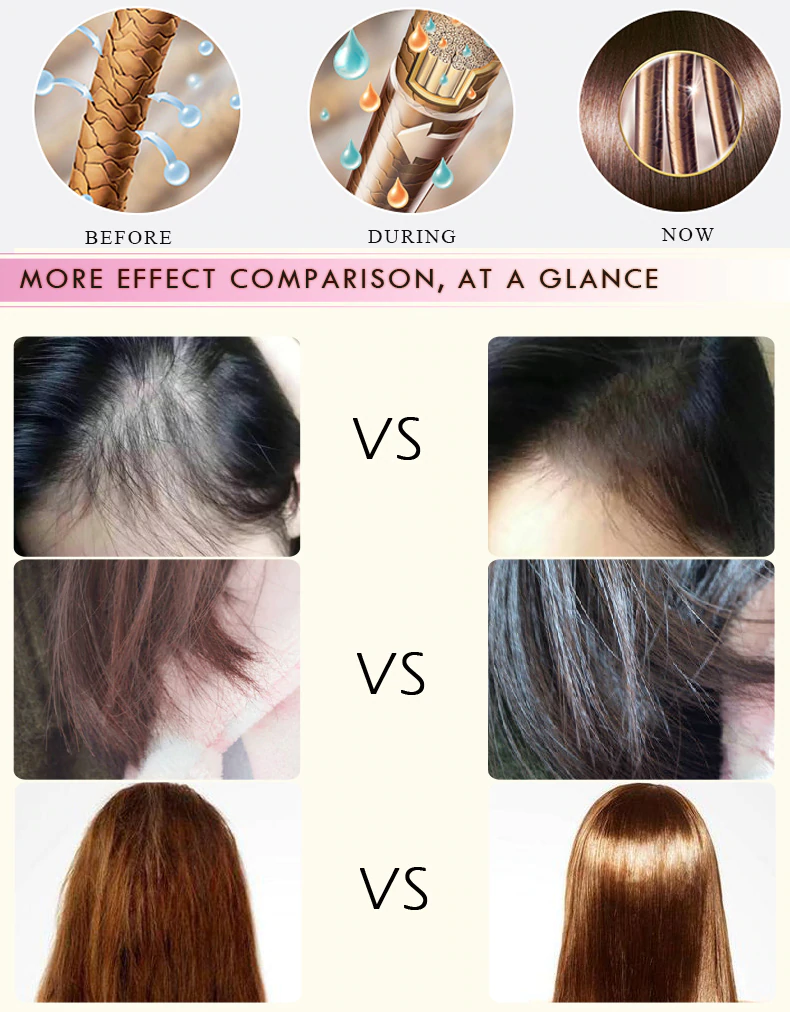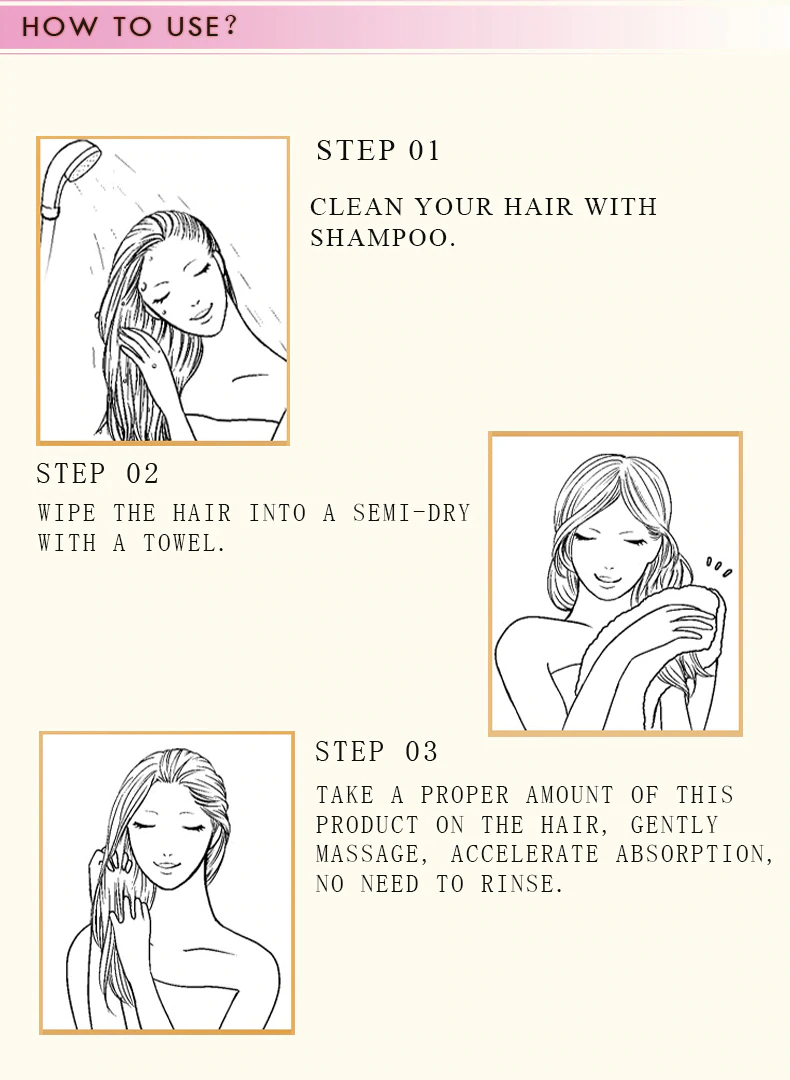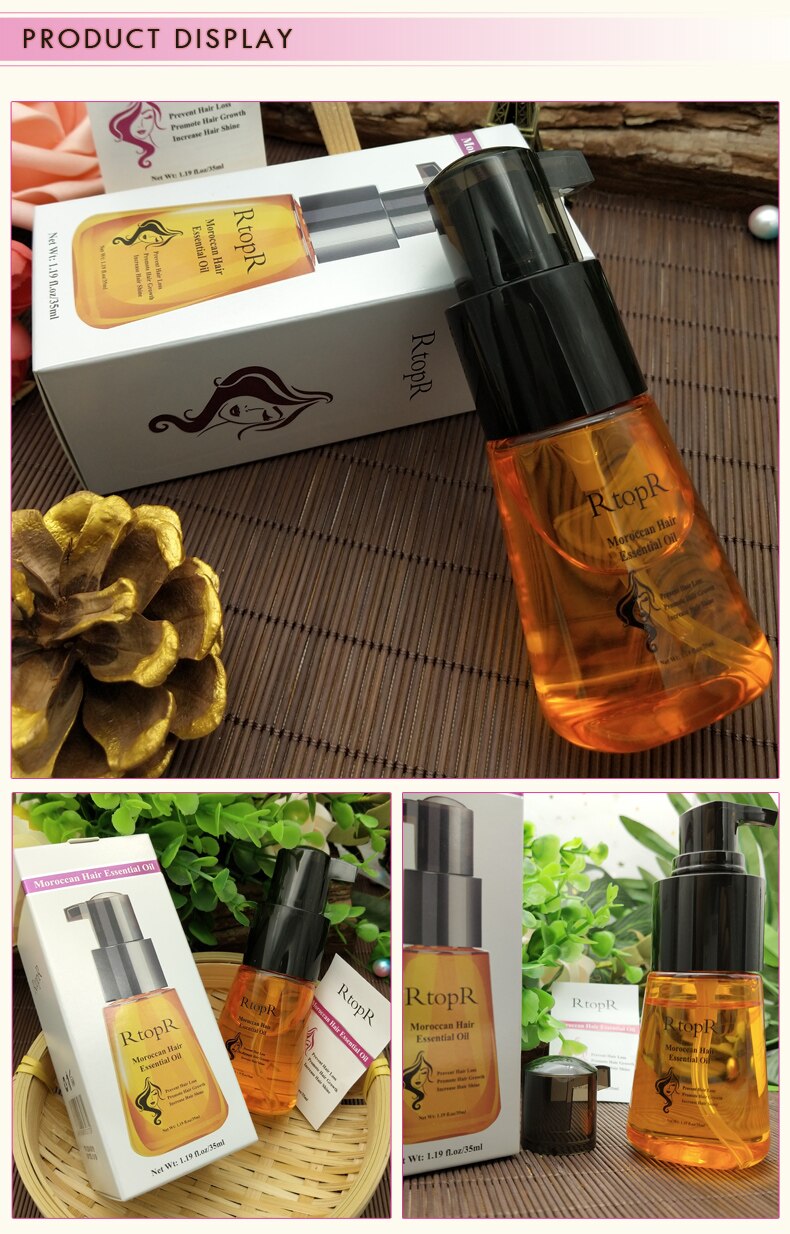 Todo perfecto, tal y como está en la foto, la botella muy llena y el vendedor, incluyó un regalito, muy contenta volveré a comprar
The order came very well packed very happy and I have tried some that other product from this seller and the truth that I'm super happy with the results. Communication with the seller is very fluid answers you as soon as possible and any questions are resolved.